Quality Assurance
---
Grant Industrial Controls prides itself in the quality we can provide our customers when it comes to value add. With that in mind, our work is completed in line with current ISO standards.
Value Add
---
Grant Idustrial Controls offers value-add solutions for our OEM customers in both our Pittsburgh and Erie location. Our value-add capabilities include: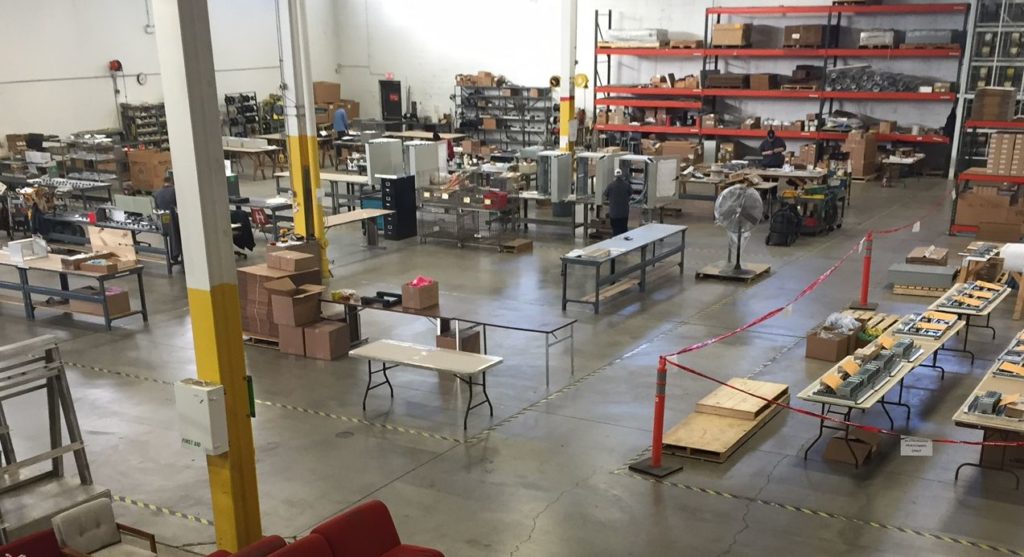 Custom Pushbutton Assemblies
Custom Terminal Block Assemblies
Panelboard Assembly
Custom Engraving and Wire Marking
Enclosure Modification
Custom Wired Junction Boxes
Motor Control Center Modification
Combination Starters
Kitting
Control Design, Inc.
---
Control Design Inc. acts as an extension to engineering companies and distributors. CDI manages your project from beginning to end; from component ordering and expediting through manufacture, test and packaging of your project. CDI, being a specialty manufacturer, is primarily a service business, selling the ability to manufacture customer products and projects. These projects include:
Industrial Control Stations
Automation Panels
Pneumatic Control Stations and Panels
Custom Motor Control Centers
Mill Accessory Control Panels
Operator Interface Consoles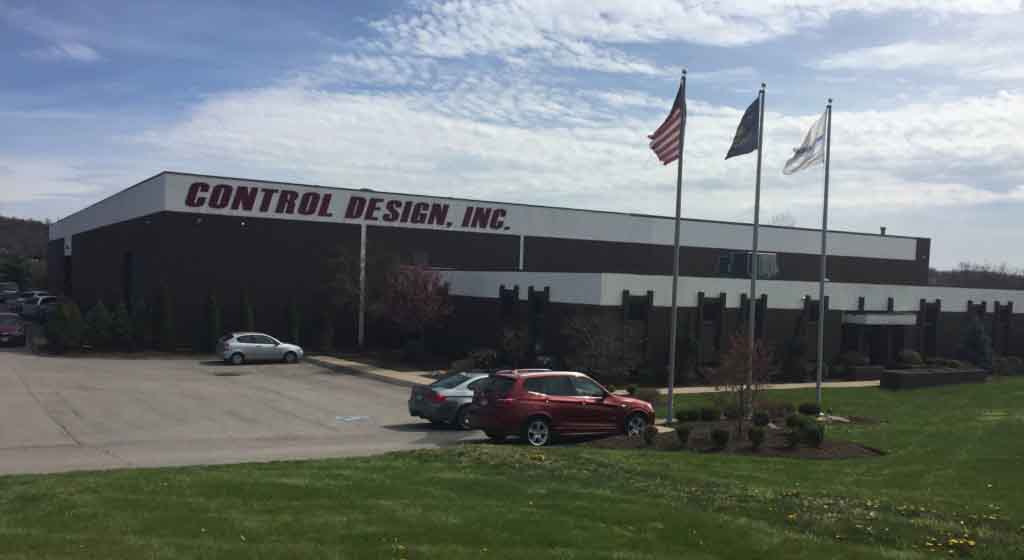 Your project can be manufactured from provided drawings and specifications, or from engineering sketches with formal drawings supplied by CDI. Through established relationships with local engineering teams, turnkey engineering can be provided with CDI participating in overall control system packaging and field installation. Control Design offers a complete drafting service including:
Outline and Arrangement Drawings
Interior Component Arrangements
Bill of Materials and Nameplate Legends
Electrical Schematic Diagrams
Point-to-Point Wiring Diagrams
Pneumatic Control Diagrams
Graphic/Mimic Display Arrangements
Please call Dave Nemcsik or Bill Russell a call at (412)-788-2280 for additional information on CDI's capabilities, to request a quote or to schedule a visit.
CDI Custom Engraving and Marking Capabilities
---
Custom Engraving
Industrial Nameplates & Legends
Office Signs & Directories
Personal Name Tags
Mimic Panels
Many universal hazard and warning logos available for tag integration
Fonts & Symbols
Over 50 Character Fonts
Unlimited Text Height
Company Logos
Foreign languages
Custom Graphics & Symbols
AutoCAD® Compatible
Mimic panel and logo design by CDI or your supplied files
Graphic Import File Types
AutoCAD®
Drawing Files (DWG)
Drawing Exchange Format (DXF)
Maximum Size
24 Inches Wide × 12 Inches High
Material Types
Multi-ply Plastic Laminate (Phenolic) 1⁄

32

– 1⁄

16

– 3⁄

32

Thick

2 – ply – Single sided surface engraving
3 – ply – Double sided surface engraving
Reverse – Sub-surface engraving

Lexan / Acrylic
Stainless Steel
Anodized Aluminum
Engraving Processes
Surface Engraving

By means of a rotating carbide cutter, surface material is removed thus exposing the core color. Engraving width is varied by cutter size and depth of cut.

Sub-Surface Engraving (Reverse Engraving)

By means of a rotating carbide cutter, sub-surface material is removed thus exposing the transparent surface. Paint fill is required after engraving. Engraving width is varied by cutter size and depth of cut.

Diamond Drag

By means of a non-rotating diamond cutter, the surface is scored. This process is primarily used on stainless steel.

Diamond Burnishing

By means of a rotating diamond burnisher, the surface is sanded. This process is primarily used on anodized aluminum. Oxidation is required after engraving.